Of all the months that you can choose for your Paris vacation, June is by far the best and most pleasant. In June, the temperatures tend to remain on the milder side, even though it is not completely uncommon to encounter showers here and there. Not to worry though, when it rains, it might probably cut any outdoor activities that you might have had planned short, but it certainly will not ruin your vacation. As a matter of fact, afternoon showers are sometimes a welcome sight when the heat becomes slightly overpowering.
In June, the city of lights is usually abuzz with activities and many outdoor charms, which allows you to spend your vacation sightseeing and enjoying the sights that Paris has to offer when staying in our Paris holiday rental. Because the crowds are not usually as massive, it will also leave you with plenty of great alternatives when it comes to selecting great Paris holiday rentals. To ensure that you have the best time possible during your Paris vacation in June, here is a list of interesting and unique things to try out during your travels:
1. Take a romantic walk.
If you find yourself in Paris with your significant other, you will quickly discover why Paris is often referred to as the city of love. Picked by couples all over the world as their destination of choice, June is a particularly great month for couples to visit Paris.
Take a romantic walk hand in hand to enjoy breathtaking views of Paris, at no cost! Popular areas for romantic walks include Montmartre with its cobbled streets, the Latin quarter with its narrow lanes and passageways, and of course, the banks of the Seine which are just a couple of minutes walk from our Paris holiday rental.
More information: https://en.parisinfo.com/discovering-paris/walks-in-paris/paris-river-seine
2. Attend Fête de la Musique.
Fête de la Musique is one of the most popular things to do in Paris in June. Also known as Music Day, during Fête de la Musique, the streets are usually lined with people looking to enjoy music from both professional and amateur musicians. Every district hosts a series of musical acts that perform under the warm June weather. The Fête de la Musique takes place on the evening of the 21st of June, the official start of the summer.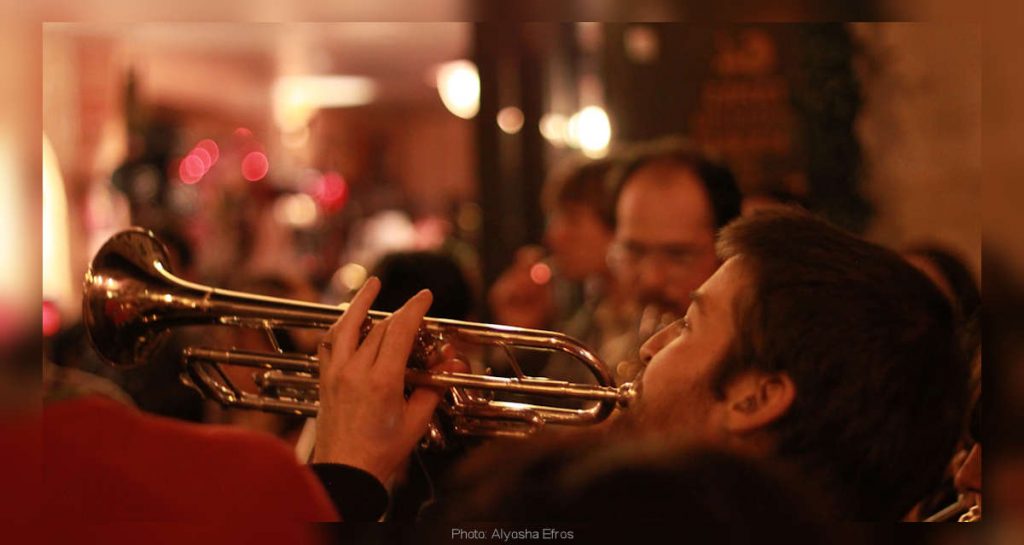 More information: https://fetedelamusique.culture.gouv.fr/
3. Have a sporty day at the French Open.
If you consider yourself a lover of tennis, then you must make it a point to schedule your Paris vacation around the French open (May 20 till June 9, 2019). Also known by the locals as the Roland Garros tennis tournament, millions of people from all over the world attend this event. Even if you are not particularly fond of tennis, it will be worth attending the French Open just to enjoy the experience of watching some of the most renowned tennis players in the world from the stands.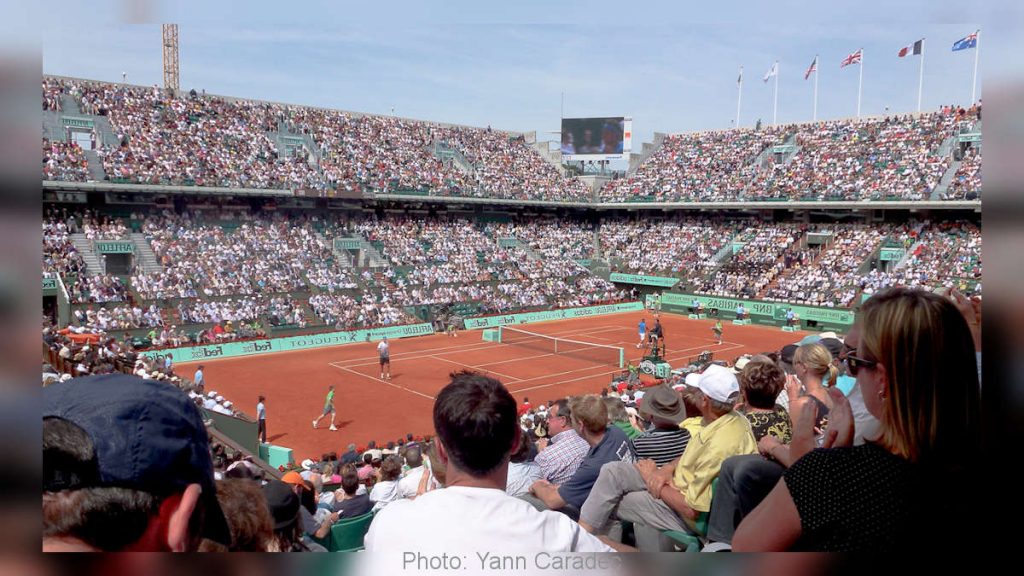 More information: https://www.rolandgarros.com/en-us/
4. Have a lovely picnic in Paris.
If you are looking for something lowkey and fun to do while in Paris, why not consider having a lovely picnic in one of the many gardens and parks that Paris has to offer. In June, the weather outside is perfect and the locals are typically a lot more relaxed. Though there are some great spots located all over the city where you can choose to host your picnic, the Champs de Mars, close to our Paris holiday rental, is an ideal spot for many reasons.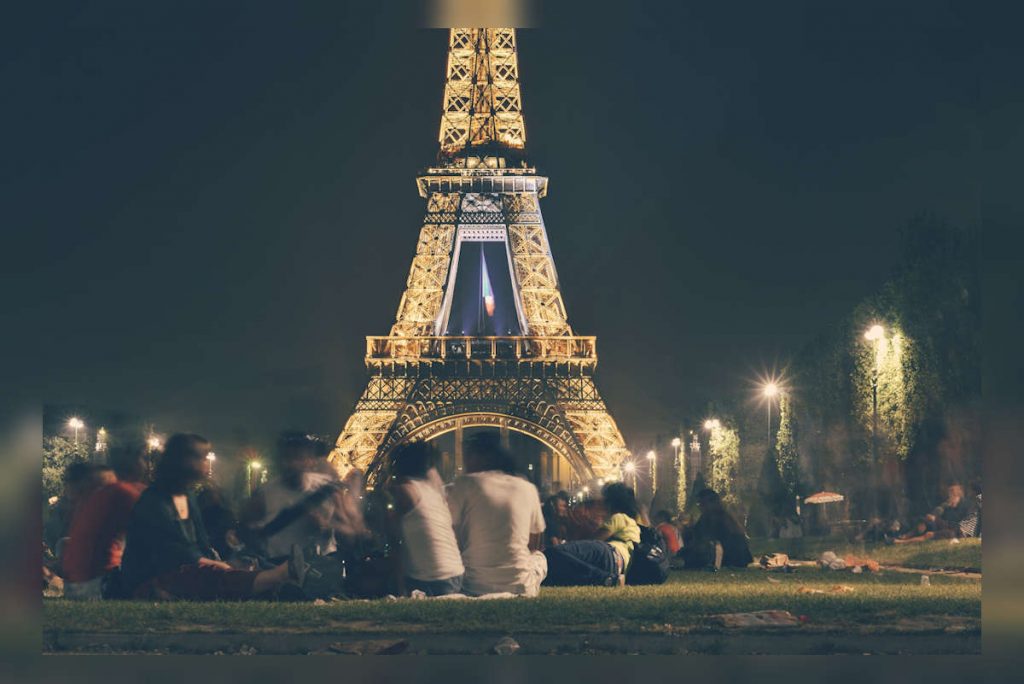 Situated right next to our Paris holiday rental and the Eiffel Tower. Carry along some wine or champagne, sandwiches, and a blanket, and situate yourself anywhere on the sprawling lawn to have a relaxing, inexpensive, and stress-free day in the city.
5. Join a night tour.
If you thought Paris was beautiful during the daytime, you will not believe how great it looks at night. In June, the days are longer and a lot warmer than the nights so if you have spent your day sightseeing and enjoying the outdoors, you can relax by participating in a tranquil activity at night.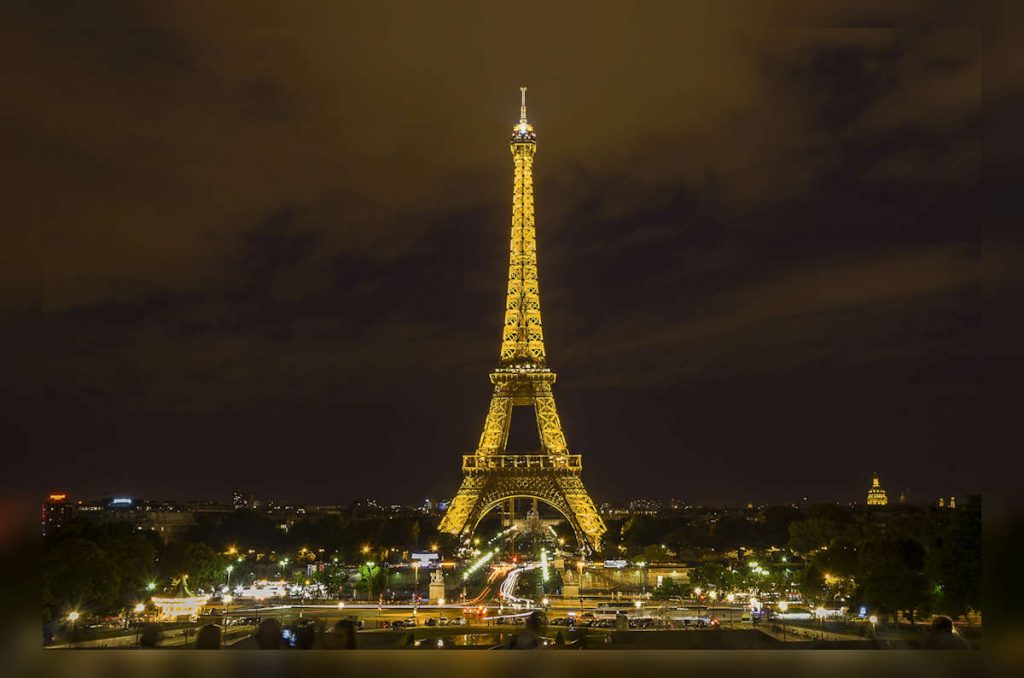 Discover the best of what night time Paris has to offer alone or through a guided tour. Paris has the most incredible sunset especially along the Seine river which will enable you to take some truly Instagrammable pictures.
6. Enjoy the many terraces that Paris has to offer.
Paris would not be Paris without its host of popular cafes and terraces. Featured in numerous paintings, films, and photographs, your Paris vacation would be incomplete without enjoying the many different terraces and cafes that the city has on display.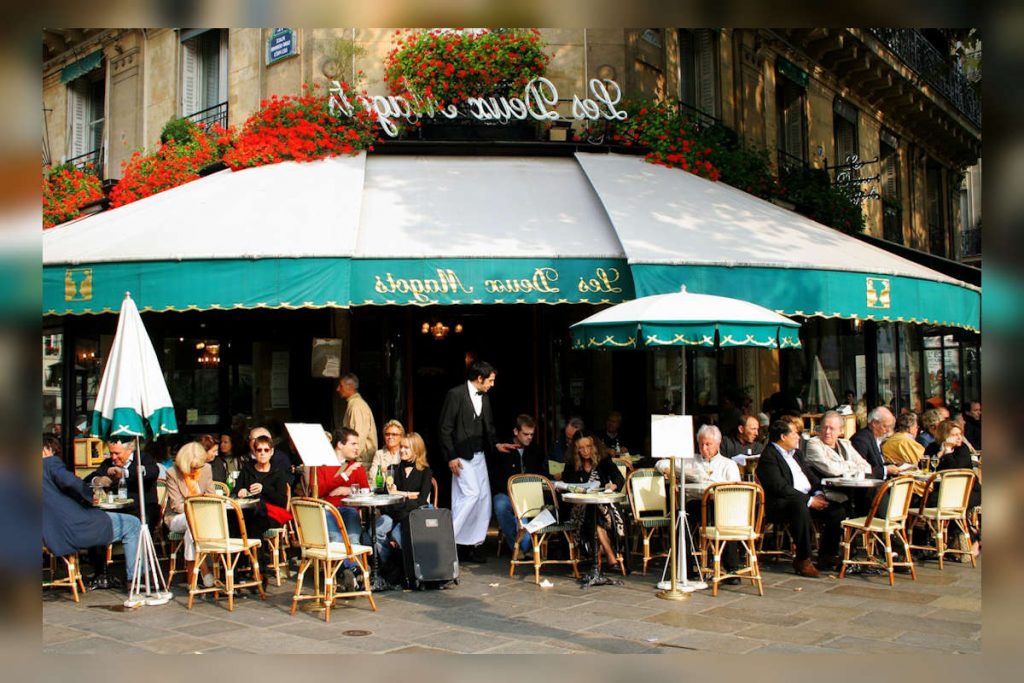 An important feature of Paris life, terraces form an important aspect of social life in the city. So, if you truly want to enjoy Paris like a local, then you must make it a point to visit the city's charming terraces and cafes. You can find nice terraces with great food and drinks close to our Paris holiday rental at Rue Cler.
7. Visit the Cathedrale de la Sainte Trinité.
Paris is full of monuments, but some are more commonly visited than others. The Cathedrale de la Sainte Trinité is a striking and attention catching landmark that most visitors sadly tend to ignore.
Characterized by large, hard to miss gold onion domes as well as Orthodox crosses, this Russian Orthodox church has an architecture that is quite different from most other monuments in Paris. The Cathedrale de la Sainte Trinité is a few minutes walk from our Paris holiday rental.
Address: 1 Quai Branly, 75007 Paris
More information: https://cathedrale-sainte-trinite.fr/
8. Attend a live opera dinner.
Although most people that are looking for a show head over to the ever-famous Moulin Rouge, there are plenty of other spots in the city that also host spectacular shows.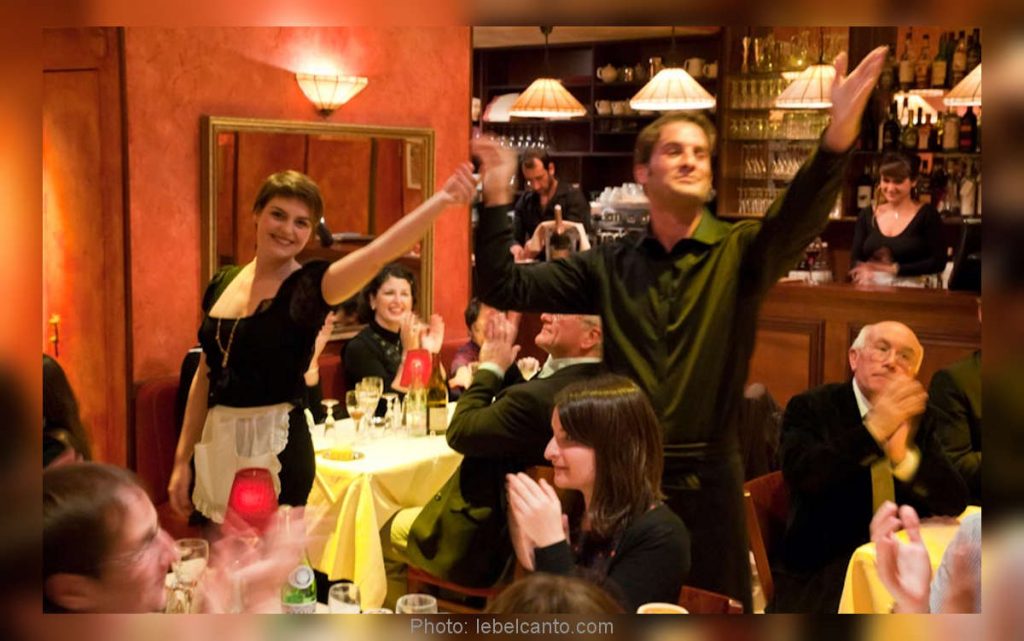 One such place is the Bel Canto, which is a fine dining establishment that features servers that serenade you as you enjoy your meals. Though the servers are professional in every shape and form, they also happen to be professionally trained opera singers. Every 15 minutes or so, a group of them performs well-known opera classics that you can listen to as you enjoy your 3-course meal.
Address: 72 Quai de l'Hôtel de ville, 75004 Paris
More information: http://www.lebelcanto.com/en/
9. Visit Le Musée des Vampires.
If you are looking for a quirky experience during your Paris vacation, consider visiting the Le Musée des Vampires, which also happens to be the world's only vampire museum. Here, you will experience strange exhibits that range from mummified cats to dusty antique books about vampire mythology for you to enjoy.
Address: 14 Rue Jules David, 93260 Les Lilas
More information: http://artclips.free.fr/musee_des_vampires/MuseeVampires1.html
10. Go to the Jardin d'Acclimatation.
If you are traveling with your family or simply want to feel like a kid again, you should consider going to the Jardin d'Acclimatation. The Jardin d'Acclimatation is one of the best amusement parks that the city has to offer. Situated close to the Neuilly-sur-Seine suburb, the Jardin d'Acclimatation features rides such as merry go rounds and bumper cars, a little farm area and petting zoo, as well as a small kitchen garden that contains an array of popular European flowers and plants.
Address: Bois de Boulogne, Route de la Porte Dauphine à la Porte des Sablons, 75116 Paris
More information: http://www.jardindacclimatation.fr/en These are our ideas on original ideas on what to do in Paris during the month of June when staying in our Paris holiday apartment.